---
AFTER AGREEMENT
There's little point negotiating a sale if you aren't prepared for what you can do with the money you receive. This page shows a checklist of some of the issues to consider.
---
---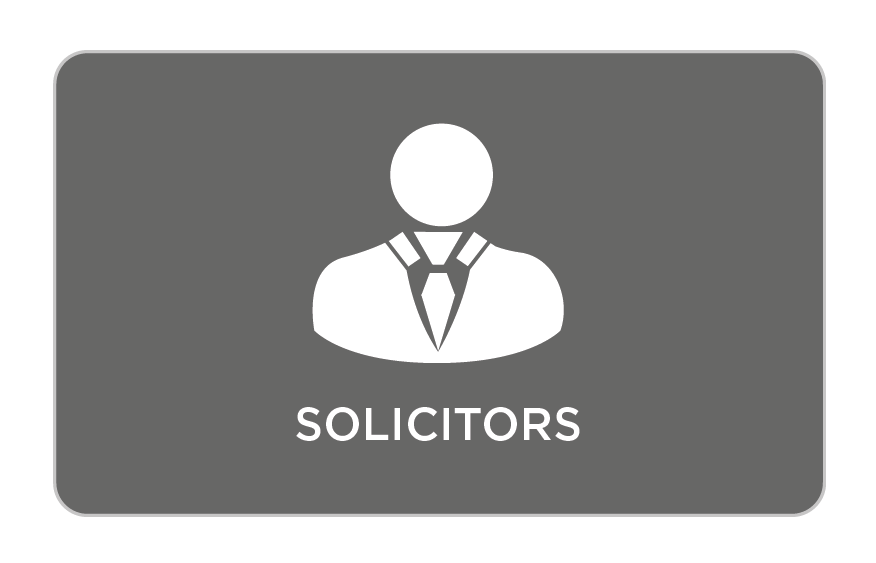 ---
What they do
Once we reach agreement on how much you are selling for, you will need a solicitor to transfer ownership over to the buyer in exchange for however much money is agreed. Normally, the same solicitor would also help you in your purchase of somewhere else.
Solicitors reasonable costs for your sale will be payable by whoever buys your property. Similarly, solicitors costs for your purchase are recoverable in disturbance compensation. All of the firms on our panel charge at reasonable levels.
The solicitor will not complete your sale until you have somewhere to move to.
It is sensible to start the process of selling as soon as possible after you have agreed a sale. Don't complete it until you're ready or have to. By starting it early, when you do find somewhere to buy, you're more likely to have an offer accepted.
---
The process
Below is an example of a typical process from reaching agreement on how much you're selling at to completion of a sale and a related purchase.
---
Stage 01 – Instructing your solicitor
Your solicitor will send you some paperwork to complete to instruct them. This will ask you information such as how much you're selling for. Quite often, there's a lot to fill in, especially if the forms in stage 3 are sent to you at the same time, which solicitors sometimes do if they have dealt with a  number of similar sales so are aware what the buyers requirements are. It may sometimes feel like a mission to fill in this paperwork but the sooner it is done the better. If you are buying elsewhere, instructing your solicitor in readiness to progress the sale will make you a more attractive buyer. This can help your negotiating position when buying elsewhere. You will also need to provide Photo Identification and proofs of residency. If you live far away from the solicitors you use, you may choose to have your ID certified by a local solicitor.
Stage 02 – Solicitors receive draft contract
Your solicitors receive the draft contract from the buyers solicitor and review. They will negotiate any variations to it and ensure the financial amounts listed are as agreed.
Stage 03 – Solicitors receive enquires from buyers
The buyer will normally ask a number of questions. These may relate to the land registry information and in most cases, your solicitors will be able to answer them without your involvement. Some answers may however need to be checked with you. On some CPO cases, there will also be two specific forms to complete – a Fitting & Contents form asking about what is being left behind (for example, what floor covering) and a Property Information form that asks questions about issues like whether there has been a boundary dispute and whether you have made alterations to the property. Whilst simple questions, these forms are quite long and you'll be pulling your hair out with boredom filling them in. It's best to keep a couple of hours back though to do so as they are a major hurdle towards being ready to sell. Sometimes, if solicitors have dealt with a number of sales on a particular scheme, they may send these out at the same time as stage 1 in readiness. It does mean front loading the paperwork for you to fill in but at least you'll be ready quicker that way.
Stage 04 – Local searches (if you are buying)
Local searches are enquires your solicitor will submit to organisations such as Local Councils, the Environment Agency, Coal and Water authorities. Responses can identify issues such as nearby planning applications to where you are buying that may impact on your decision to proceed including whether there is a future threat of compulsory purchase, whether the property is in an area subject to flooding, whether it is served by a mains water connection and other similar issues. Solicitors will often ask for an amount of money up front to cover these costs that they incur on your behalf. Solicitors fees for buying somewhere else in most instances are recoverable under Disturbance compensation.
Stage 05 – Solicitors report (if you are buying)
Your solicitor will provide you with a report identifying any issues which came back from questions they raised with the seller and the Local searches.
Stage 06 – Mortgage valuation/survey and offer (if you are buying)
If you intend to take a mortgage, this is the appropriate time to be asking for the mortgage valuation or survey to be carried out. This is needed for the mortgage lender to decide whether the property you are buying is enough security for them to agree to provide you with the loan. Typically a Mortgage offer will follow the inspection about 1-2 weeks later. Your solicitor will normally be sent a copy of the Mortgage offer as well. If it is done a little earlier, they may include any commentary in their report to you.
Stage 07 – Redemption figures for Mortgages and other debts
If you have a mortgage or any other secured debts on the property you are selling, your solicitor will find out how much is owed on each. They would ordinarily only be able to commit to your sale if there is enough money coming in to pay off any debts that are secured on the property. This could include any court debts as well as mortgages or other loans.
Stage 08 – Signing the Contract and a Transfer form
Your solicitor will ask you to sign the contract and a transfer form, in readiness. If whoever is buying your property signs their version of the contract, solicitors will be ready to exchange contracts. If you are buying somewhere as well, you may sign the contract for purchase at the same time as well. The transfer form will be lodged with the Land Registry following completion of the sale. It would normally be signed at this time, in readiness.
Stage 09 – Exchange of contracts
This is the point where you are committed to a sale or a purchase, as is whoever is buying your property. All parties will have signed contracts and confirmed to the other(s) that they are able to exchange contracts.
Stage 10 – Completion date is agreed
Your solicitor will ask you when you would like to complete the sale. They will also speak with solicitors representing any other parties and look to agree the same.
Stage 11 – Sale and any related purchase complete
This is the day all the money is dealt with. For your sale, the funds from the buyer are received by your solicitor and will typically be released the same day as long as you are providing keys to an empty property. Any mortgages or other secured debts are repaid by your solicitor with any remaining balance then transferred to you. If the buyer is paying your solicitors fees and our fees, these are normally also received. Your solicitor keeps theirs and forwards on ours. If you are buying somewhere else, the mortgage money (if any) and any savings you are putting in also need to be received by now. Any money then going to the solicitors representing whoever you are buying from is also dealt with on the same day. With all the money being dealt with on the same day, in most circumstances you would have your removal van pack everything in the morning, hand keys to the buyer and then in the afternoon, unload everything at the new property.
Stage 12 – Post completion formalities
Your solicitors will deal with registration of the property and pay off any outstanding debts secured against it (if not done just before). Normally an amount of money would have been held back to settle any service charge debts. If too much was held back, this retention would then be released back to you.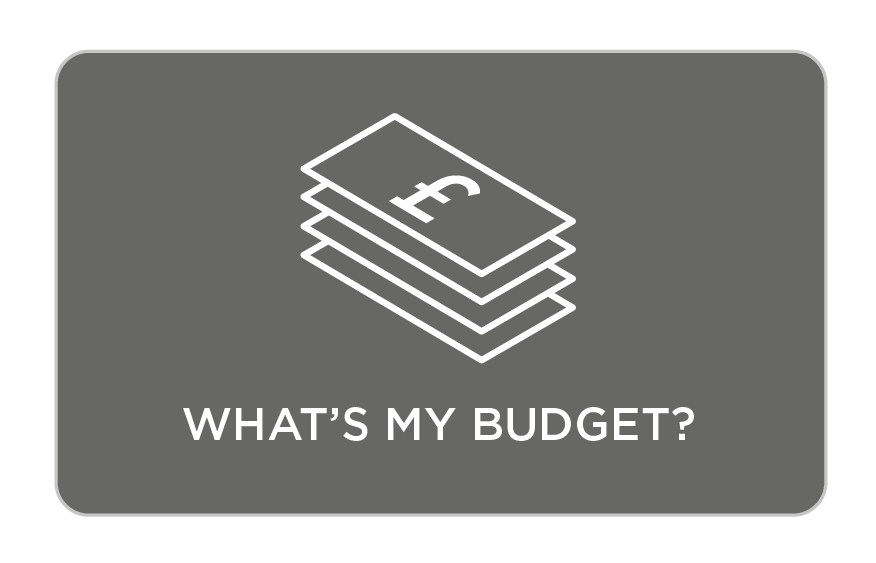 When buying somewhere, it's important you understand how much your budget is. As well as the up front costs in buying, it is also worthwhile considering the annual running costs. For example, what's the service charge, ground rent, council tax and likely utility bills? What about your travel costs in getting to places you regularly attend such as your children's school, your place or work, hospital or local shops.
The below illustration is indicative for the up front costs. It assumes that your solicitors costs for the sale are paid separately by whoever is buying your property. It is rather simplistic so will not account for everything but should hopefully prove a useful guide.
If you are selling to Heathrow Airport, please see our budget calculator on our Heathrow page. Click here for information
---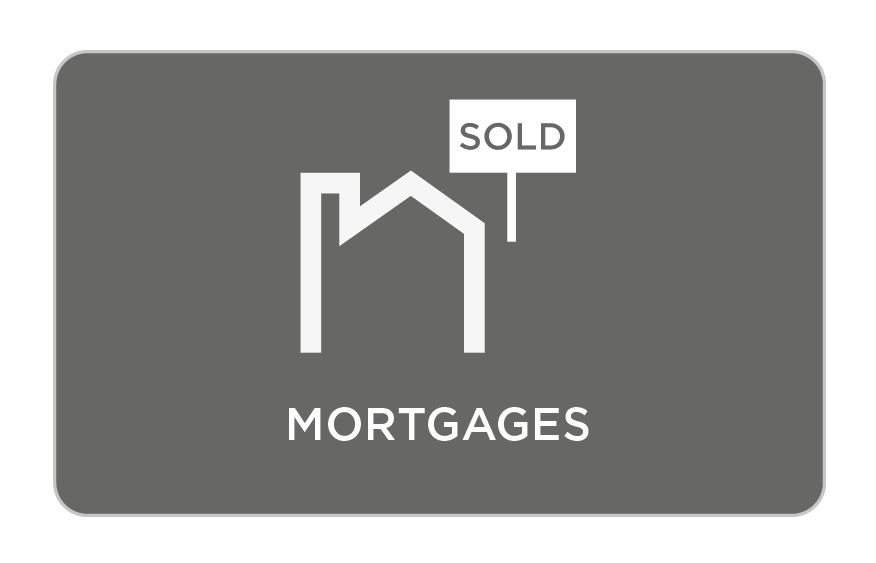 What happens when you sell
In nearly all cases, if you sell a property, you have to pay off any outstanding mortgage debts. Some mortgages are portable to a new property meaning you can simply keep your existing mortgage. Most however are not. This means potentially taking a new mortgage when you buy elsewhere. With mortgage interest rates at an almost all time low, this is a good opportunity to take advantage of low monthly costs.
Terms new mortgages are on
New mortgages can be taken for varying terms, with some as little as 3 years and some as long as 40 years. In general, the longer the mortgage term, the lower the monthly cost is but the more interest is paid in total.
Mortgage costs can vary over time and it is worthwhile taking professional advice from a Mortgage advisor or broker to find out all of the terms.
Don't simply think you can only use your existing bank. There may be far better deals available elsewhere that a Mortgage broker can find for you.
Mortgage affordability
Most mortgage lenders look at your income and expenditure rather than merely your salary to determine how much you can borrow. As a rule of thumb though, it often works out as between 3 and 5 times your household income before tax.
Check out our mortgage calculator below for an idea of costs. Please remember that mortgage costs can increase over time and make sure that you can afford any costs you incur.
---
Mortgage Brokers
Homeowners selling on Compulsory Purchase terms are entitled to recover costs for a Mortgage broker to advise them and find a suitable mortgage. This entitlement is within disturbance compensation.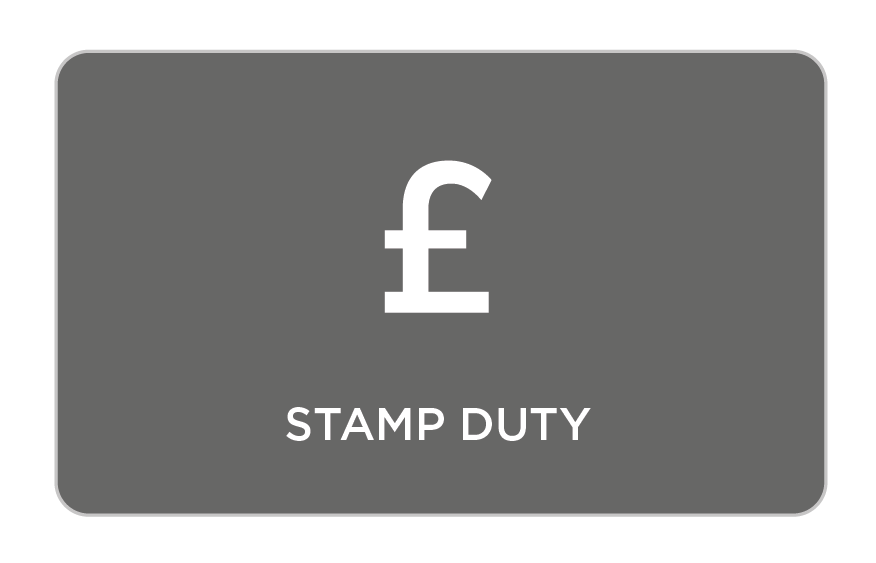 Stamp duty is the tax paid when buying a property.
Under Compulsory Purchase rules, it is normally recoverable up to a cap of whatever the rate would be if you were buying somewhere the same price. For example, if are selling your main home at £300,000 and bought somewhere the same price or less, you would be entitled to recover the full stamp duty you pay in disturbance compensation. However, if you bought somewhere else at a higher price, you would pay the difference. If you bought at £400,000, you would be paying £10,000 but only recovering £5,000.
In our budget calculator above, the stamp duty not recoverable here would be a further £5,000 (£10,000 minus £5,000). However, if you are buying a shared equity property, often we are able to negotiate the excess stamp duty is also payable by whoever buys your property.
Our Stamp duty calculator below provides a useful explanation.
---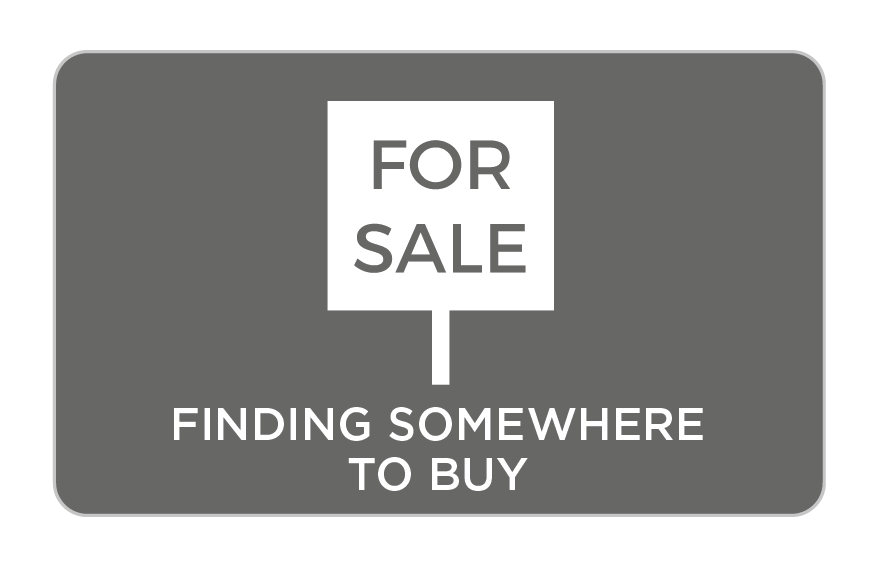 This is often the fun bit. Also challenging, exciting and at times frustrating.
Most Council estates we work on are demolished at least in part because property values nearby are higher than those on the estate itself. It may therefore be very difficult to buy somewhere just round the corner.
Looking for somewhere
With a limited amount of properties available for sale, it is important to try and be flexible where you can. For example, if you want to buy within mile, considering expanding search criteria on websites like Rightmove or Zoopla to within 3 miles. You may for example find the perfect property only 1.1 miles away which you would otherwise miss.
Similarly, being flexible with number of bedrooms on property searches can be helpful. Sometimes 2 bedroom properties can be easily converted to 3 bedroom properties and may even be larger.
We suggest checking property portals such as Rightmove and Zoopla.
---
Register with suitable estate agents
Also, find out which estate agents are most active in the areas you want to buy in and register your details with them. That way, they'll call you when something suitable comes up. Doing so with four or five agents can help you beat others to properties that are new to the market. Be careful not to register with too many though as you could end up being inundated with calls.
When you find somewhere you want to offer on
You can make an offer directly to the estate agent. Most owners expect some negotiations so allow flexibility with the asking price.
If you have an offer accepted, you'll need to let the estate agent know which solicitors you are using. Some estate agents may try to pressure you into using solicitors on their panel. You don't have to. If you choose a solicitor on our panel, they are all able to deal with your purchase as well as your sale.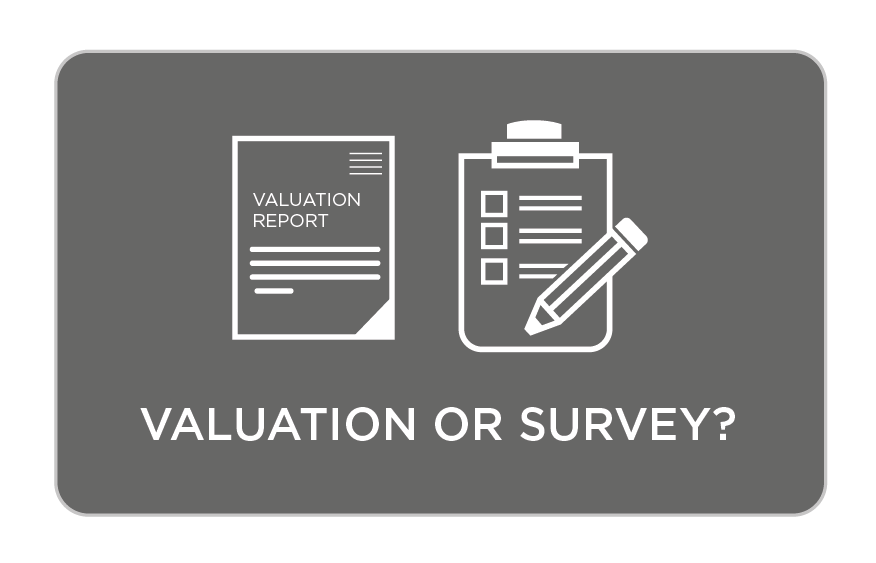 ---
When you find somewhere to buy, it is advisable to get it checked out. A Valuation report will inform you of the Market Value to make sure what you're paying is a fair price. Some, including those that we provide also provide a general commentary on any areas of concern. For example, they may recommend that expert advice is provided on a potential problem with the property you are buying.
A Survey is more detailed into the condition of the building. Some provide a valuation figure, some do not. A Building Survey is the most detailed, with the most popular being a Home Buyers report. Surveys are often more expensive than Valuation reports, the cost of which may not always be recoverable. Taking the right sort of report for the right sort of property is important. For example, if you are buying an 18th Century detached house, a building survey may be advisable. However, if you are buying a brand new property, it most likely would be overkill. We can of course advise on which sort of report is appropriate so pick up the phone and ask us anything you're not sure about.
If you would like us to provide you with a Valuation report, please feel free to give us a call.
---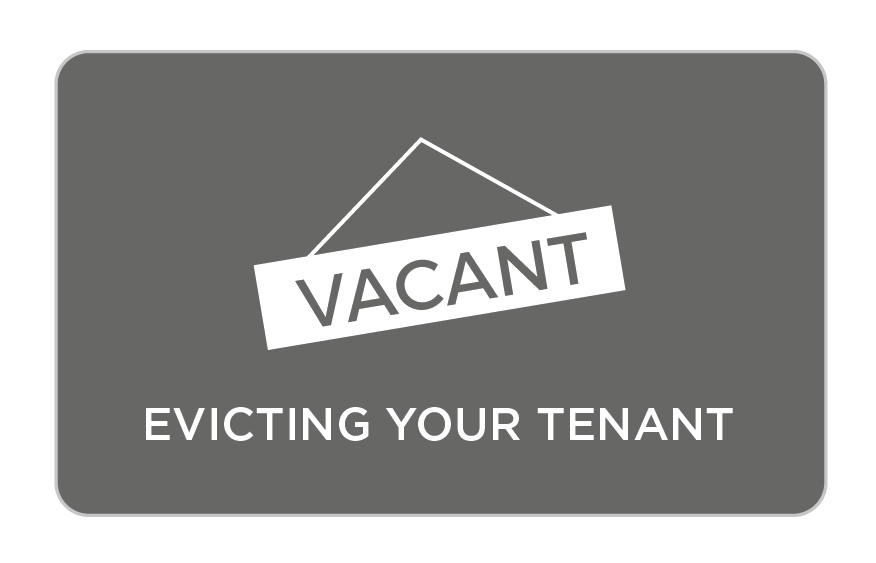 ---
---
Why you need to evict your tenant
Evicting your tenant may not always be easy but it is unfortunately necessary. Sales are negotiated on the basis of vacant possession so buyers often won't buy if the tenant is still there. If they do, they'll normally look to reduce the price. If your tenant is in receipt of benefits, they may find it difficult to find elsewhere so it may be even more likely that you need to go through a formal eviction procedure. Renting to tenants on benefits can be a double edged sword. Quite often you receive a good rental income for the property, with the rent guaranteed by the local Council. However, when you sell, you may be more likely to have to go through formal eviction proceedings.
How you evict your tenant
The amount of times Landlords have told us that their tenants will leave voluntarily because they have a good relationship with them but then haven't is quite scary. Similarly, the amount of times Landlords have tried a DIY eviction and been caught out by recent tenant friendly changes to the law is also worrying. Its quite often these beliefs of doing it on the cheap that end up in the horror stories that you see on TV, with Landlords paying and losing thousands of pounds to secure vacant possession. Well it doesn't need to be like that.
Teaming up with specialists
We recommend the use of specialist eviction companies. They are typically far cheaper and far more efficient than using a local firm of solicitors would be. As they charge in stages, you also only pay for the part of the service you need. If for example a tenant moves out after service of the original notice, you only pay for that. In most instances, we find landlords end up paying for the majority but not all of the eviction process. We'd much rather they didn't have to pay anything at all. However, we'd also much rather our Landlords pay for a professional service that ends up saving them a lot in the long run.
The two company that we work with is Landlord Action . They are solicitors who specialise inevictions.